Get Connected to our Community
In community, we grow to be like Christ as we do life with others. In addition, we are convinced sustained life-change happens best in the context of a small group. Sign up today to connect with a group of couples that desire to experience the full potential that God has in store for them and their marriage.
IN A COMMUNITY GROUP YOU WILL EXPERIENCE: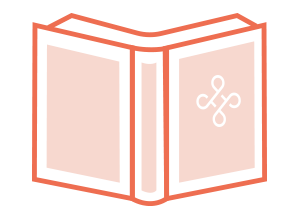 Biblical Principles of Marriage
If they're honest, many couples will admit they have no idea what a Biblical marriage looks like. In a community group you will discover the principles of a Biblical marriage.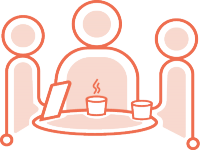 Fellowship around the table
Enjoy meeting new couples and sharing your experiences as you grow to be more like Christ together.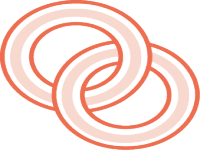 Strength and Encouragement
Through connecting to a community group, you will be encourageed and equipped with resources, frameworks, and action steps you can use for years to continually strengthen your marriage.
What are Community Groups?
Community Groups are small groups of 6-10 people that join together for intentional, purposeful Bible study that focuses on life change and spiritual transformation. God has a specific plan for you, your spouse, and your marriage together. Community Groups will challenge and equip you to live your life as God intended, and truly thrive together.
What should I experience in a Community Group?
The framework on which the weekly meetings are conducted is based around Acts 2:42, And they were continually devoting themselves to the apostles' teaching (discipleship) and to fellowship (dialogue), to the breaking of bread (dinner) and to prayer. So with that in mind we encourage our community groups to enjoy dialogue, dinner, & discipleship together each week.
What is the Biblical basis for Community Groups?
The first century church in Jerusalem "had all things in common (Acts 2:44)." Community Groups are patterned after this New Testament idea. Through Community Groups we seek a common purpose of deepening our relationship with God and creating authentic community with other believers.