What is a Forever Date Night?
Are you and your spouse thriving in your marriage? Do you feel like you are in a rut and just need a night out to reconnect with your spouse? Maybe you're in a sweet season with your spouse, but want to guard and protect your marriage by spending some intentional time together. At Forever Ministries, we are committed to equipping and encouraging couples to thrive.
We provide Forever Date Nights to give you and your spouse a chance to pull away from the distractions and demands of every day life so that you can spend time investing in your marriage. See details for our next Forever Date Night below:
Fall in Love Concert
September 8th, 2018 from 6:30-8:30PM
The Lawn at Lakewood Baptist Church
Gainesville, GA
This evening will include: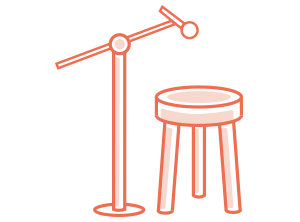 A live Outdoor Concert
Enjoy live music brought you by Andy and Karen Vandiver.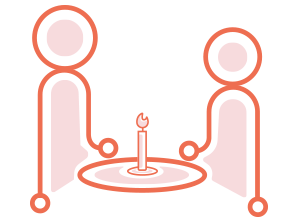 A Romantic picnic dinner
Bring your own picnic and a blanket to enjoy a romantic dinner!
A chance to reconnect
Enjoy uninterrupted quality time with the one you love!
What People Said About Our Last Forever Date Night on September 9th, 2017
"The atmosphere was great! The venue, the food, the lights.... it was all great!
"My favorite part of the evening was hearing the speaker and the food and I really loved the table talk questions!"
"My favorite part of the evening was getting to enjoy my wife in a safe, Christian atmosphere."
Pictures from our last FDN
WHY SHOULD I TAKE MY SPOUSE ON A FOREVER DATE NIGHT?
Your relationship with Christ should be your first priority and your marriage should be your second. Nothing else should come before Christ and then your spouse. So isn't your marriage worth investing in? Don't miss out on the romance and fun that Forever Date Night® will provide. You will be forever grateful that you did!
Registration is $15 per couple. Couples are encouraged to bring their own picnic dinners to enjoy.
Register